Become an Installer
Become a Pyranha System Installer
PROFITABLE PEST CONTROL SOLUTIONS FOR OVER 40 YEARS
Why Should You Install Pyranha SprayMaster Systems?
Pyranha pioneered the automatic misting system in the early 1970's. All of our concentrates are designed to stay in solution in all non-thermal misting systems. Our systems have fewer maintenance calls and are more effective. Pyranha is the trusted leader in insect control and your customers will ask for us by name!
Thanks to an aggressive national ad campaign which includes print, online and TV advertisements, Pyranha is top-of-mind with your customers.
From the natural, pesticide-free Zero-Bite concentrated formula that can be used in lakefront applications, to the spider fighting properties of Bug Armor, Pyranha continues to innovate cutting-edge pest control solutions.
Many of our products can be used across a wide array of applications, from residences, to commercial installations.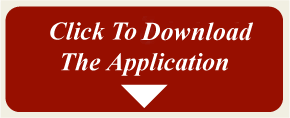 Instructions:
After downloading the installer application in .pdf format, print it, fill it out completely and fax it to: 832-467-3864 with attention to: New Installer Processing Dept. After application is received and processed we will contact you to discuss further details.
Or Apply on-line: